Broken Glass by Arthur Miller.
Directed by Barry Park
Stirling Theatre, Innaloo, WA. 5-14 June, 2014
Reviewed by Kimberley Shaw for Stage Whispers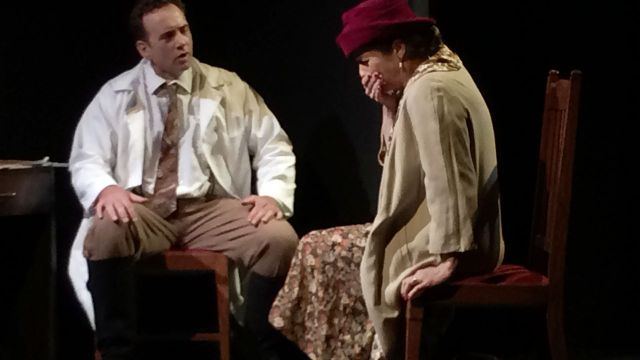 Broken Glass is a less well-known Arthur Miller play, but has a similar feel to his more famous works, if not quite the same impact. Graduate Dramatic Society (Grads) do justice to Arthur Miller's words, in a very solid production at the Stirling Theatre.
Set in New York against the events of Kristallnacht in Germany, Sylvia Gellburg is suddenly and inexplicably paralysed, leading to a mystery with a background of 'guilt, personal tragedy and love'.
Maree Graydon is strong, multi-layered and believable as vulnerable powerhouse Sylvia, while perfectly cast Geoff Miethe delivers an impressive performance as Phillip Gellburg.
Neil Cartmell is lovely as handsome, Jewish doctor, Harry Hyman, while Georgia Jones is excellent as his gentile wife Margaret.
In supporting roles, Sally Barendse gave a convincing performance as Sylvia's sister Harriet, while Phillip Mackenze was solid as Gellburg's employer. Accents throughout (coached by Noel O'Neill) were appropriate and well maintained.
This production uses cello interludes composed by Grant Olding for the 2011 West End revival of Broken Glass. These haunting pieces of music were played beautifully by Sophie Parkinson-Stewart. They added a very moving element to the production during scene transitions and my only complaint was that occasionally an actor would walk in front of the cellist, breaking the mood.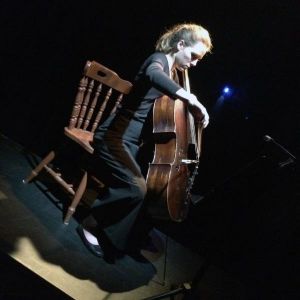 Costumes by Jennifer Prosser were nicely chosen, with the women's hair being appropriate to the period. The split set was used well, with nicely selected furnishings.
Aside from a couple of line flubs (quickly recovered), this was a nicely polished performance of a well-written and interesting play. Congratulations to all involved.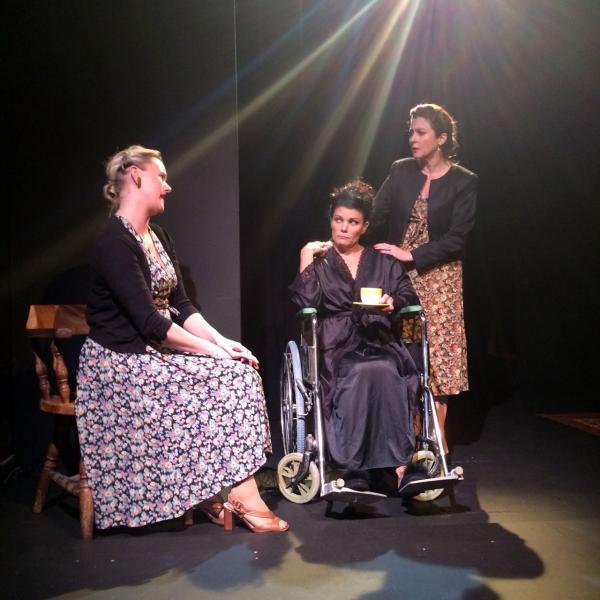 Photographer: Arnold Wong